Javsacript Graphing Libraries
Interactive Charts & Graphs
Graphs and Charts are a wonderful way to display, explain, understand, and analyze data. They provide not only attractive imagery for your design, but explanations of, at times complicated, information and relationships.
Websites provide the opportunity to create interactive graphs that respond to your users, as opposed to simple image graphs on paper. Here are some JavaScript libraries for creating both traditional line, bar, radar, polar, pie, doughnut, area, and polar area graphs, as well as timelines and node graphs.
Timeline.js helps you create beautiful, interactive, easy-to-use timelines for your website. This library will help you tell, illustrate, or support stories that are strongly based on time with a series of events.
Timeline.js allows you to easily add information quickly from a number of sources, including tweets from Twitter, videos from YouTube and Vimeo, images from Flickr, maps and location information from Google Maps, and audio from SoundCloud. The library will also help you add text from Wikipedia, as well as information from Vine and Dailymotion. Continue reading…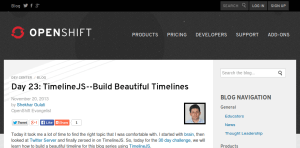 This tutorial gives examples of code to use to build a timeline with Timeline.js. It shows how to build the timeline with JSON-formatted data data, and how to add the timeline into a HTML page.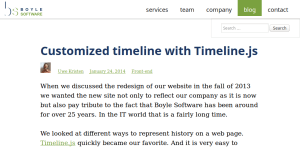 This introductory tutorial shows how to add and embed a timeline on a webpage with Timeline.js. It briefly explains the directory structure of the Timeline.js library, and how to use it when hosted on your web server.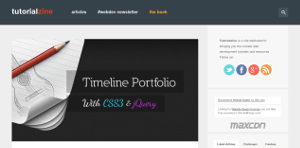 This tutorial explains in detail how to create a timeline using Timeline.js. Aimed for people creating a timeline for their work or experience, it explains the HTML structure of a page using the library, then details how to customize the timeline's appearance with CSS.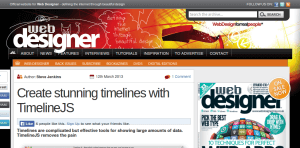 This in-depth tutorial explains how to set up a timeline with Timeline.js. It briefly explains how to obtain the library and add it to a website, then details step-by-step how to add content to the timeline using JSON-structured data, loaded in-page using javascript.